🚨 It's a big week at Tapzo. 2 major updates that are launching this week.
We're excited to announce the first major update: Tracking how many profile views and contact downloads your Tapzo Profile has received.
Since launching in November 2022, we've worked hard to improve all aspects of our business. One piece of feedback we kept receiving, was that it would be awesome to see how many people have viewed your profile and how many people have downloaded your contact details. You spoke and we listened!
From today, when you log into your account dashboard, you will be presented with 2 graphs. One displaying your profile view count, and the other displaying how many contact downloads your details have received.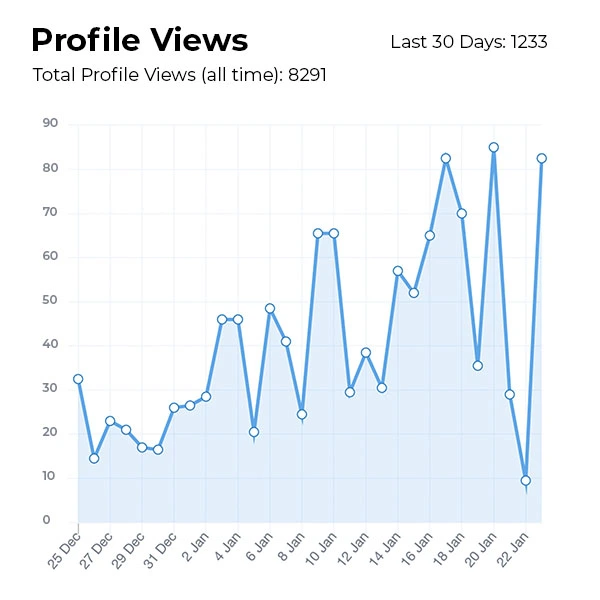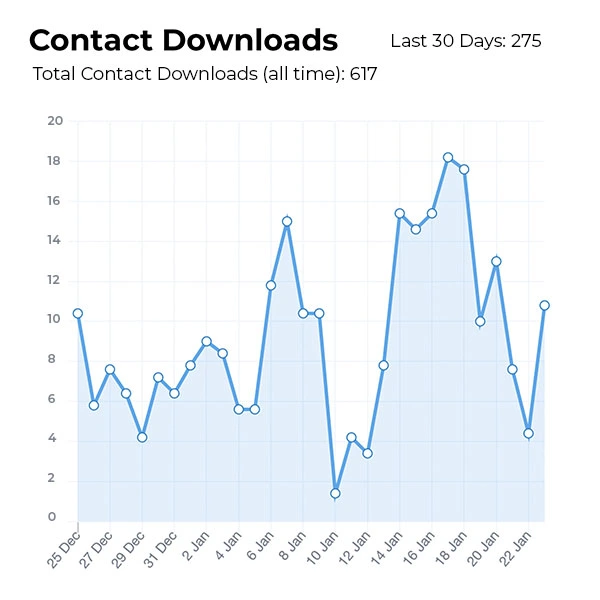 We're striving to be the best that we can be and the best representation of our company slogan; Network smarter, not harder.
Please Note: If you've recently visited your account dashboard, you may need to clear your browsers cache for the graphs to appear.
If you need assistance or are interested in learning more about Tapzo, drop us a message.